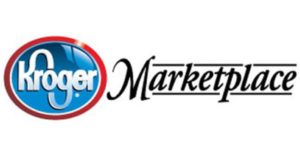 The 123,000-s.f. store at 700 US Hwy. 29 N. will be the first Marketplace store in the city, home to the University of Georgia. The new store is expected to bring more than 400 new jobs to the community.
"Kroger has served the Athens area for more than 56 years," says Glynn Jenkins, director of communications and public relations for Kroger's Atlanta Division. "We are incredibly excited to bring this great community a new store that will continue to provide a convenient shopping experience with even more product choices."
Kroger Marketplace is a one-stop destination for home fashion and décor, bed and bath, kitchen and small appliances, home office and toys—in addition to traditional fresh food and groceries. The store also includes an apparel department, offering name-brand products like Levi's, Sketchers and more. The new store features a number of upscale elements, including Nature's Market with a Vitamin Shop, deli, Fred Meyer Jewelers, drive-thru pharmacy, fuel center, The Little Clinic, floral shop, Starbucks, Baby World and an expanded Cheese Shop.
Longtime Kroger employee Ed Loy will manage the new store. Loy began his career with Kroger in 1997 as co-manager at the Peachtree Parkway store in Suwanee, Ga., and eventually moved on to serve in multiple leadership positions for Kroger in other communities.
"After 17 years of service to Kroger, I am truly overwhelmed by the kindness and excitement the Athens community has expressed," said Loy. "We are proud to open this new location and encourage everyone to join us in our grand opening celebrations."
Original article was posted in The Shelby Report – by Kristen Cloud, August 26, 2014
Click here to see the original article on www.theshelbyreport.com.