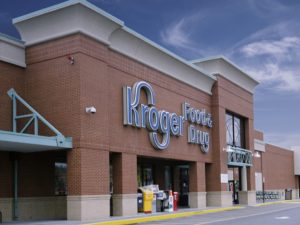 Largest Georgia Kroger store opens in Athens
Atlanta Business Chronicle – August 28, 2014:
A 123,000-square-foot north Athens Kroger store that employs 450 associates opened Wednesday.
The store is expected to attract customers from Clarke, Madison and Elbert counties, the Athens Banner-Herald reported.
The paper adds that while the store at Trail Creek Village Kroger Marketplace is the biggest around, Kroger (NYSE: KR) Southeast Region President Bruce Lucia said the store will be dwarfed by others greater than 140,000 square feet by 2016.
Lucia, who attended the University of Georgia, said the store represents a $23 million investment in the Athens area.
The store includes a large Fred Meyer Jewelers store, an apparel section with women's and men's clothes, a toy section, a bistro featuring lunches and dinners prepared by a trained chef and a Starbucks.
Written by Carla Caldwell, Morning Edition Editor, Atlanta Business Chronicle
Click here to read the original article by the Atlanta Business Chronicle.